Star Rating Color
Change your star rating color using the predefined colors in the app block.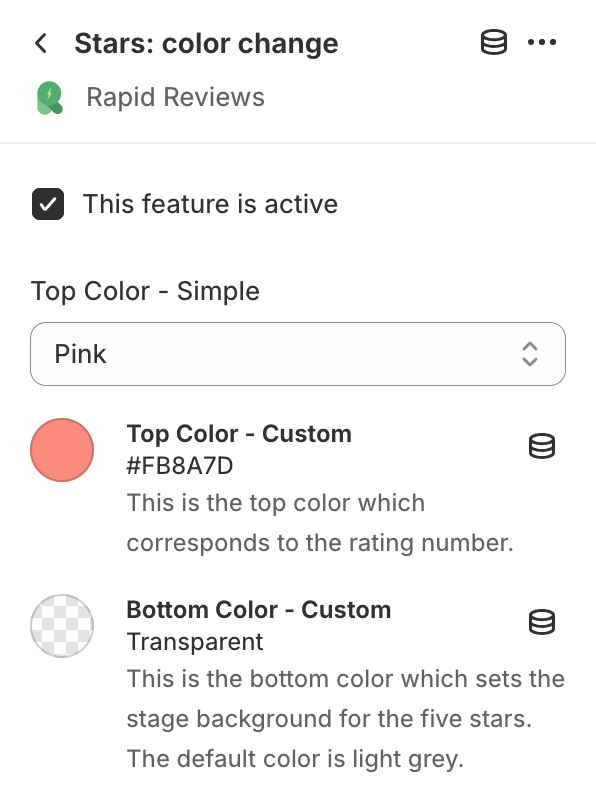 Custom Colors
Upload custom images to define your own custom colors.
The ideal image size is 80x80 pixel PNG — transparent 8-bit is the best, or 24-bit transparent. You can also use JPG or GIF, it will not cause any issues — just make sure your image background color matches your page background color.
Example Template Files
PNG Example File - 8 Bit Transparent
PNG Example File - 24 Bit Transparent